JV Framework
Tweet
Parent Category: Joomla! Products
Category: Joomla! Extensions
Developer: www.joomlavi.com
Website: www.joomlavi.com
Document:
Support:
License: GPLv3 or later.
Tag: JV Framework, JV Melody
Hits: 38918
JV Framework files: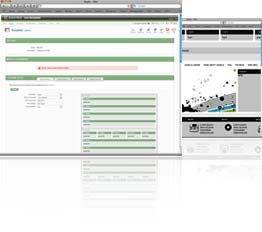 introduction
POWER IN YOUR HAND! Web design hasn't ever been as interesting as in JV Framework with the first-time deployed Drag and Drop feature. Along with many advanced features, JV Framework brings you the power to handle your website in the most elegant way. Check it out to see what you will gain through JV Framework in our feature list. JV Framework, make it yours!

drag & drop
Try it out and feel the breakthrough, first appear in Joomla framework through JV framework for customizing the layout, the Drag and Drop feature.

flexible menu
Support various flexible menu type and style options for designing professional and attractive appearence for your web site.

fast and light
Accelerating webpage loading technique: CSS compression, JS Compression, GZIP Page Compression, Lazy loading

mobility
Running smoothly on mobile devices (ie. Blackberry, PDA, handheld, smart phone, iphone) and well-supported video for iphone and ipad